Find out actual pictures of our projects
▼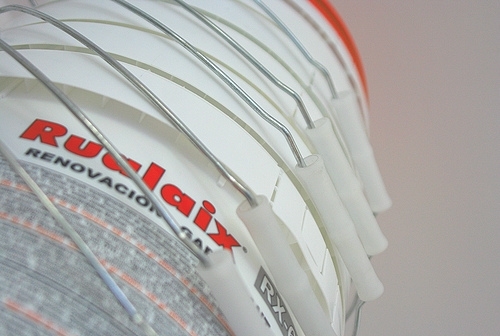 ► LeverTainer printed IML with metal handle and plastic grip. Detail of nested containers with the lever opening design in the front. The lever opens the lid easily by pulling it up and break the connectors (pilfer evidence).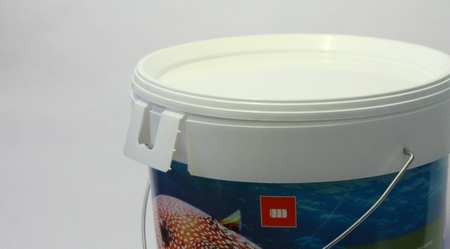 ► Detail fo the lever opening device in a LeverTainer 16L container. Decorated in In Mould Labelling. Metal handle. Weight bucket=650g / Weight lid=110g / Cycle time pail=17s with robot and take-off.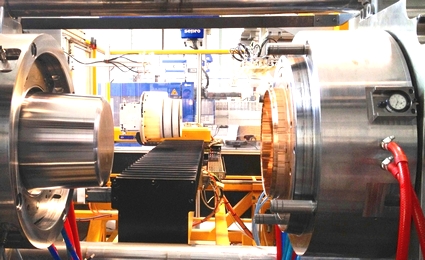 ► Single cavity 16L LeverTainer mould running in combination with a side entry IML robot. Weight of bucket=650g / Wall thickness=19mm / Cycle time=17s including IML and take-off. Resin PP block copolymer mfi=35.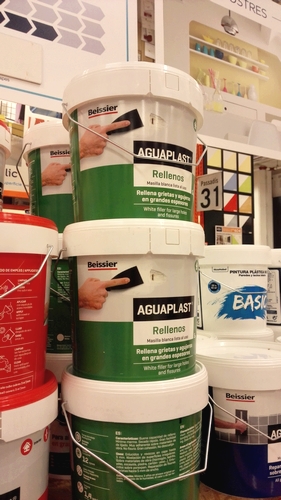 ► Some LeverTainer 4L pails among other sizes ready to pick up from the shelves in a paint shop. In mould labelled containers emphasize the brand, combined with a neat and up-to-date pail design makes it easier and more attractive to marketing the paint.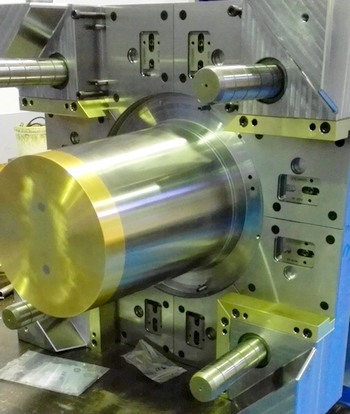 ► Final adjustments of a 18L LeverTainer pail mould in our toolshop facilities in Alicante. Weight of pail=700g / Wall thickness=1.9mm / Cycle time=17s / Polypropylene copolymer mfi=35 / Mould weight=2100Kg.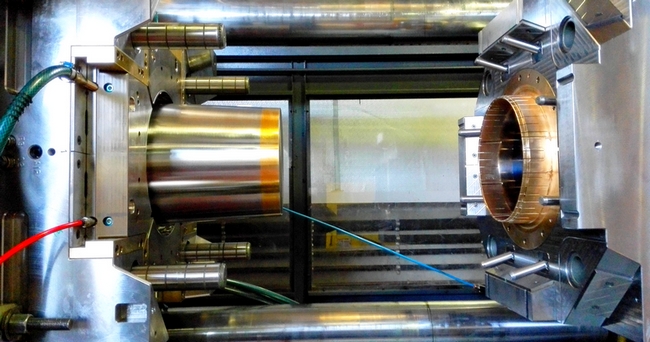 ► A 17L LeverTainer pail mould ready in imm for production at one of our customers. Berilum Cu alloys make the mould to cycle faster and make the component to be ejected in a more even temperature, less shrinkage deformations and easier parametrization of the machine.
go back